PACKING HOUSE
All the processing is conducted at the Packing House. This is where the fruits and Vegetables is stored to undergo strict quality control inspection and classification.


Storage is done in cold dynamic controlled atmosphere chambers that ensure apple quality throughout the year.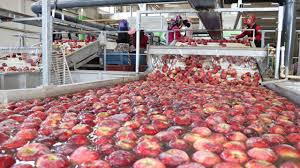 This process is done through modern conveyer belts with robotic control that perform the identification and separation of the apples according to size, color, category and quality.